PHOENIX Guaranteed Proven Air Spring Technology
The wide program of the PHOENIX brand offers a broad series of specific solutions that meet all requirements. Components in detail: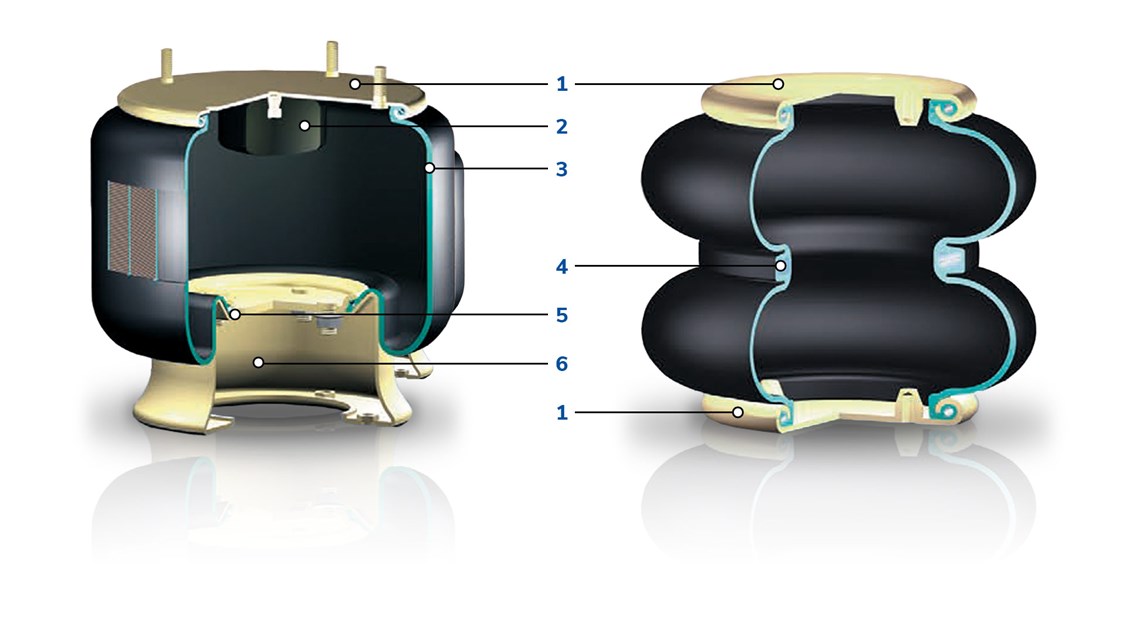 The crimping plate is used for attaching the air spring onto the vehicle frame.
The bumper is used for limiting the compression travel and provides limp-home capabilities.
The air spring bellows, which is the actual spring element, consists of an inner layer, the reinforcement and the outer covering layer.
The girdle ring is used for stabilizing the air spring.
The clamping plate is the connecting element between the air spring and piston. Depending on the article, it can be vulcanized in or configured as a true clamping element.(However, if the piston volume is used as an auxiliary air tank, then this is also omitted and the piston is clamped onto the air spring directly.)
The piston is the connection between the air spring and the axle. The piston stabilizes the rubber membrane of the air spring and influences the spring behaviour in terms of stiffness and comfort.